Work With Us
We go deep with movement organizations of all shapes and sizes to help you build power through digital strategies. Whether you're looking for a customized training program, staff coaching, or additional capacity for your campaign, please fill out the form and let's talk about what we can do for you.
Some of the ways we might work together could include:
Virtual or (future) in-person trainings catered to the digital and remote-work needs of your organization.
Hands-on support to develop, manage, and maximize the impact digital tools and strategies in your campaign.
Operationalizing and building an online to offline organizing infrastructure with your organization. 
Ongoing coaching to help your team implement and continually improve things like digital outreach methods and building infrastructures for tracking and data systems. We can help your team develop an Online to Offline campaign from start to finish.
Campaign Strategy Support
Diagnostic assessment to find the right digital tools for your team and help you break down silos. We assess current internal structures and share recommendations for maximizing capacity to make digital organizing possible for your team and organization.
After filling out the form, we'll be in touch shortly. Looking for inspiration? Check out partner success stories below.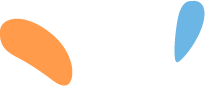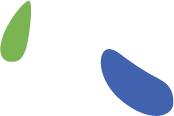 Senior Campaign Organizer
Job Description: Senior Campaign Organizer
Salary range: $65,000-$75,000
Location: Remote, some travel required
Read the full description and review of benefits here
O2O Strategy Group (O2O) seeks a Senior Campaign Organizer to support O2O partner organizations through implementing online to offline organizing strategy and tactics. This position will support campaigns and organizations on a range of issues including workplace justice, public education, the care economy, immigrant rights, corporate accountability, and more. The ideal candidate has experience leading an organizing team and is comfortable using social media and digital tools to do outreach to working people online.
About O2O
We are first and foremost a group of organizers dedicated to winning bold, progressive change. We use our digital and organizing expertise to advance the mission of labor unions and social justice organizations to achieve the soul, scale, and sustainability they need to win big change. We innovate. We connect. We build community with the explicit goal of shifting power back into the hands of working people.
Our team works on some of the most exciting campaigns in our movement including supporting Amazon workers fighting to form a union, childcare providers and parents coming together to win greater investments in early education, call center workers organizing some of the largest strikes in the South in recent history, and educators building their union through Texas American Federation of Teachers.
As organizers, we believe it's critical to meet our people where they're at, then move them through an organizing pathway to take action and develop their leadership; increasingly, that means meeting online first. Our online to offline organizing methods were born out of necessity, through worker-led fights with Walmart, the largest employer in the US. Since then, we've applied O2O strategies to dozens of campaigns to build robust digital infrastructure, effective organizing workflows, and real communities that unleash transformative collective action.
O2O is a worker self-directed nonprofit organization. We make decisions about our organizing and training work, working conditions, and organizational direction collaboratively. We strive for a culture where each member of our team is empowered and supported to do their best work in a sustainable way.
Responsibilities:
Support O2O partners in developing and implementing online to offline organizing strategies, tactics, and workflows into their campaigns and organizing work.
Support O2O partners in recruiting new members, developing leadership committees, etc.
Support campaigns to develop the organizing skills of campaign leaders, including the planning and execution of bold actions, moving policy makers and educating the public.
Work with partners to organize actions, press events, run effective organizing meetings, and other related organizing activities.
Develop the leadership of working people to share their stories with each other and publicly, with the media and online.
Produce compelling, persuasive visual and written content that moves people to action on a range of issues through digital ads, organic social media posts, and other communication methods and engagement opportunities.
Work with the O2O training team to develop accessible training materials for partners and members you're organizing with.
Use data to inform your organizing by tracking results, designing rigorous experiments, listening to your audiences and keeping on top of cultural trends and current research.
Provide partners with regular updates and reports of what's working, areas for improvement, and new opportunities.
Required Competencies:
You have a minimum of 5 years experience organizing and movement building. We predominantly work with labor organizations but are open to applicants with all types of movement experience.
You've led an organizing team and have experience with developing other people as organizers, including skills like: how to have an organizing conversation, ask curious questions, use agitation and inoculation effectively and make tough organizing asks.
You have experience developing effective campaign strategies using methods like power mapping and escalation.
You have a good understanding of digital tools and their application to organizing including but not limited to, peer-to-peer texting, broadcast texting, Facebook, Twitter, and Instagram.
You are skilled in balancing the need for high quality work with expediency to meet campaign timelines.
You have familiarity with organizing databases such as EveryAction, BroadStripes, Action Builder, etc…
You are self-motivated, highly accountable to your team and comfortable and effective working in a remote environment.
You have experience moving groups to decisions and next steps, even when there is not clear consensus initially.
You understand and feel comfortable articulating issues faced by communities of color, low-income families, immigrants, and the lgbt+ community.
You have a demonstrated commitment to social and economic justice.
Some travel will be required but will vary in frequency depending on your location, the organizations we're working with and their COVID protocols.
Proficiency with digital work collaboration tools including Zoom, Google Apps, Slack, etc.
How to Apply:
Please email cover letter and resume to Chloe Sigal, chloe@o2ostrategy.org and Eric Schlein, eric@o2ostrategy.org. Please write "Senior Campaign Organizer" in the subject line of your email. O2O Strategy Group is an equal opportunity employer with a commitment to equity. People of color, women, and LGBT+ candidates are strongly encouraged to apply.
Historic Victory for Gig Workers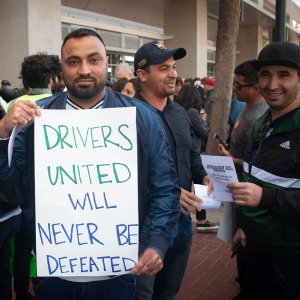 Across the country, "gig economy" and app-based workers are barely able to scrape together a living while corporations like Uber and Lyft are making billions off their labor. In California, Working Partnerships USA launched the Gig Workers Rising campaign to support the organizing of Uber and Lyft drivers. Using online to offline organizing, in just three months, GWR leaders were able to get more than 5,000 Uber & Lyft drivers to sign on to their demands, move people to join 25+ direct actions offline and win passage of the landmark AB 5 legislation, reclassifying California app drivers from independent contractors to employees—with broad implication for all workers in the state's gig economy. Uber and Lyft continue to fight this law, pouring in tens of millions of dollars to undermine AB 5 – but Gig Workers Rising has changed the narrative about what it's like to drive for these multibillion dollar corporations.
Visit Gig Workers Rising
.
Putting Childcare First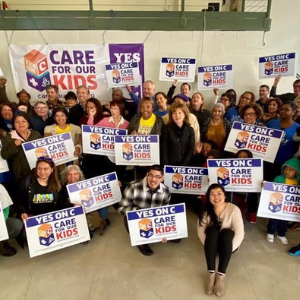 While families in Alameda County, CA struggle to afford childcare, childcare workers are some of the lowest paid in the region. In 2019, Parent Voices Oakland used O2O strategy to build the people power needed to win a ballot initiative to fund childcare and increase childcare worker pay. Over the course of just 5 months and with just two paid organizers, PVO was able to reach over 300,000 people online, knock 14,000 doors, get tens of thousands of signatures, develop 130 new leaders, host nearly 60 events, and mobilize enough support to pass Measure C in spring 2020—with 64% of the vote. For every three parents PVO was able to engage, two of them came through O2O work.
Visit Parent Voices Oakland.
Building Union Power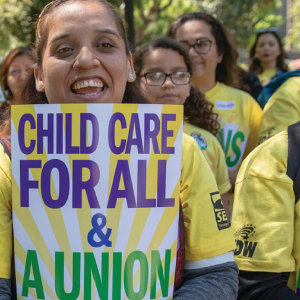 Through a long battle, the SEIU Healthcare Illinois (HCII) won the right to represent childcare workers to collectively bargain for better working conditions. However, with tens of thousands of childcare providers spread across Illinois, new organizing tactics were needed to reach providers across the state. Working with our team, HCII used O2O strategy to identify and recruit thousands of members to online communities of support and signed up hundreds of new union members they would have otherwise had difficulty reaching.
Visit HCII.